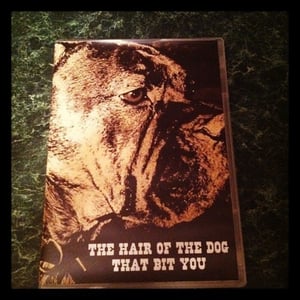 $

10.00 - On Sale
THE HAIR OF THE DOG
THAT BIT YOU (2011)
The 4th DVD release from the IB! crew.
Featuring:
Austin Phillips, Kevin Mitchell, JD Whitehead, Jake Hunter, Randy Mobley, Jeff Grindstaff, Wasted Aaron, Rob Haggman, Jake Booher, Rob Peffer, Judd Maul, Andy Erickson, Delfin Lopez, and a whole bunch more.
A Film By:
Rick Whitehead, JD Whitehead, Jake Hunter, Jon Stars, & friends.
Running time: 1 hour
+ 15 mins. bonus footage and trailers.
*Includes shipping within the Continental US.